Two SLPs walk into a PD session…
No, this isn't a terrible joke, it's a comparison.  Two SLPs walk into a PD session.  SLP #1 spots a seat, sits there, pulls out her adorable notepad and begins doodling her To-Do list, and waits for the presentation to start.  SLP #2 spots a seat, but it's next to a woman who is enjoying a fresh stick of juicy fruit.  SLP #2 spots another seat, next to a man who can't decide if the writing instrument he's holdings was a drumstick in a former life.  SLP #2 spots yet another seat, (in the back of the room, in the corner, with no possibility of anybody sitting behind her or to her right side) sits there, pulls out her adorable notepad and begins doodling her To-Do list, and waits for the presentation to start.
If you are SLP #1 in this story, you're wondering what is wrong with SLP #2.  If you are SLP #2, you're jealous of SLP #1.  If you're SLP #2, you may suffer from Misophonia, sometimes referred to as selective sound sensitivity syndrome.  Misophonia, which means 'hatred of sound', is a hypersensitivity to background sounds or visual stimuli that are generally ignored by other people.  A person who has these sensitivities is unable to block out the sound and experiences an extreme negative emotional response due to the trigger sound/stimuli.  I am SLP #2 – as hesitant as I am to admit it to you all.
Misophonia in the News
A 2011 New York Times Article brought Misophonia further into the public light.  Since then, more research has begun to find more about what causes it and possible treatments.  Here is a good explanation of Misophonia and how it can effect a person:
Why does this matter?
As SLPs and educators, we work with children each day.  We see these children in varying environments from classrooms to lunch to recess.  The onset of Misophonia is typically around age 8-14 which means that it begins at the elementary and secondary levels and continues through adulthood.
Symptoms of Misophonia:
Fight or flight response: including sweating, muscle tension, and quickened heartbeat.
Anxiety about certain environments/situations.
Avoidance or escaping these environments/situations.
Mimicking what is seen/heard, which is oftentimes socially inappropriate.
Irritation, rage, panic or even physical violence (or the idea of exercising violence) in response to the trigger/stimuli.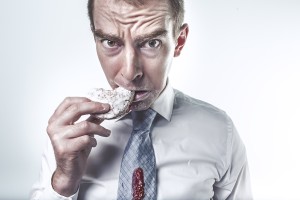 How this can effect children in school:
They may avoid people or situations where the trigger noise are/could be.
They may scream/make loud noises to cover the trigger noises.
Triggers may distract them from lessons, work, directions, etc.
A social impact may occur due to the child disliking how another child chews, etc. or from their reactions to these triggers (screaming/loud noises, avoidance, abrupt exits, etc.)
Physical violence.
Difficulty eating in lunchroom.
Crying if trigger noise is continuous and they cannot leave.
Plugging ears.
Most individuals with Misophonia are made to feel crazy by peers and family or like they are creating these sensitivities voluntarily.  It is important to realize that these individuals cannot control their response to these noises any more than you can control rush hour traffic.  The best that these individuals can do is attempt to maintain a calm and relaxed state when around triggers, refrain from verbal or physical outbursts, and remove themselves from the triggers as soon as possible.
As a person who deals with this disorder, I can tell you that I always thought that I was insane and mean.  How could I hate eating with my family, being near friends at school chewing gum, going to a movie theater (hello popcorn crunches), watching food commercials, listening to feet shuffling, hearing my neighbor's bass/TV, and more to the point of a strong fight/flight response?  Why did these noises that didn't seam to bother anybody around me give me such a strong anger and desire to leave or harm the person causing the noise?  Why did nobody seem to truly understand?
This disorder can greatly effect a child's ability to participate within the school environment.  As an SLP or educator, it is our job to help make sure that all children can function within the school environment.  Here are a few ways to help children with Misophonia:
Consider a 504 with any of the following or other accommodations.  Some doctors will provide a diagnosis or referral to a psych or audiologist who will.
Listen – Allow them a safe place to talk about their trigger noises and feelings about these noises.
Allowing the use of headphones or earplugs during lessons (yes, they can still hear you) and individual work.
Allow the student to sit elsewhere in the classroom or even another room if they ask.
Do not chew or allow gum chewing in class, and perhaps no snacks of any kind unless providing the child with headphones or earplugs.
Allow the child to step into the hallway with supervision if he needs to have time away from the trigger.
Discuss this disorder with parents.
Learn more about Misophonia.
Currently no cure is known and very little is known about treatment options.  It is important that as SLPs and educators we are knowledgeable about our students.  Misophonia is very difficult to live with but with accommodations and support, children with the disorder can be successful within the classroom and school environment.  Support groups have formed and can be beneficial for older teens and adults with Misophonia.
What do you think?  Tell me below in the comments, I would love to hear your thoughts and questions.