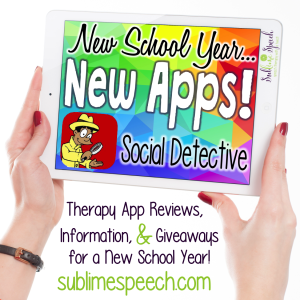 The 2015-2016 school year is just around the corner for many of you!  A new year brings so many great things including new school supplies and shoes.  SLPs also love new therapy apps for their tablets!  Today we kick of a series of reviews about some of the newest therapy apps on the market that may be a great addition to your therapy room!
    One of our favorite social skill curriculums has recently gone mobile with their app: Social Detective from Social Thinking and Social Skills Builder.
When you begin, a single user may create and select their avatar. This is saved and can be used on the next time through the app.  Each area includes narration and instruction and practice items before progressing to a test with video scenes and questions.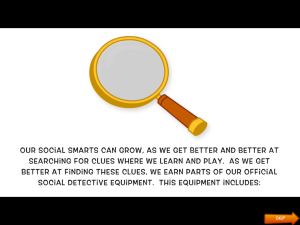 The first section is unexpected vs. expected behaviors.  The second section is about good vs. uncomfortable thoughts.  The third section is about making smart guesses using tool box items.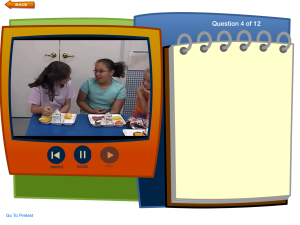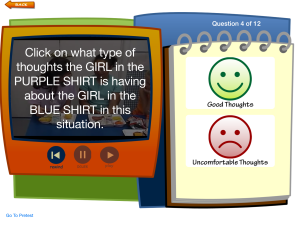 I liked that this app includes video examples of familiar situations.  In the third section, you get to see what happens after the student makes a smart guess about what will happen.  It has good questions that reinforce the Social Thinking curriculum and books so it is a great companion to that for those who use it.  It would still be good discussion for those who do not use that curriculum but is most beneficial for those that do.  I like that some questions have more than one component to them to expand upon.  The videos don't automatically progress after correct answers so that you can discuss further before the next scenario.  The narrator reads the answer choices which can be helpful (but answers are not highlighted when they are read so students may have a hard time retaining which one to select).  Finally, data is tracked on the app and there is the ability to e-mail the data!  Awesome!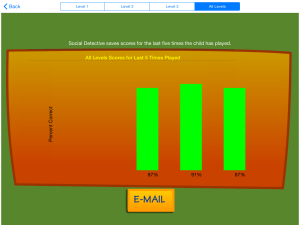 I wish that this app had better sound quality in the videos.  It can be hard to hear the conversations at times.  Because you can only use one avatar at a time, you may have difficulty with tracking progress of students if they are seen in group.  However, I overcome this by having the students come up with a "team" name and avatar to utilize. When you complete all of the levels, nothing happens.  It would be nice to have a fully dressed detective with badge presented at the end or another reinforcer for the children.
Overall, this is a great app to have if you utilize the Social Thinking curriculum/materials.  I would not recommend it to be used without that material.  It would be best to use in an individual session or a session with a maximum of 2-3 students.
This app retails for $24.99 and is available at iTunes or check out more information and reviews at YappGuru!