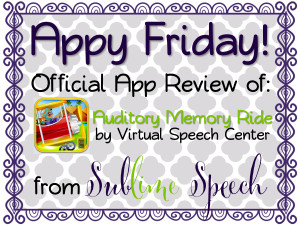 Today we take a look at Auditory Memory Ride by Virtual Speech Center.  You can learn detailed information about the app by watching the video tutorial below.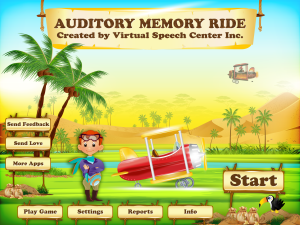 From the start page, you can adjust settings, view reports, go straight to the reinforcer game, and more.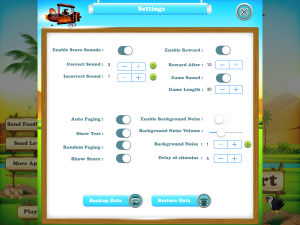 There are quite a few settings that can be changed to best fit your sessions.  I appreciate the ways to customize to meet specific target areas/goals for my clients.  (Never underestimate the power that changing the incorrect sound can have!)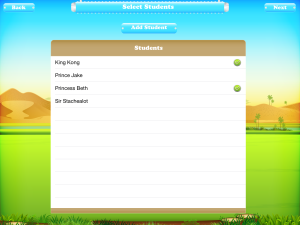 Students and their data are kept within the app which makes it easy to keep track of progress.  You can select several students at a time which is great for groups.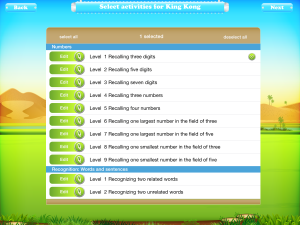 There are 4 areas with 29 levels that can be targeted in this app!  Each student can work on different areas/levels in the same session with others!  You can select several areas/levels at a time as well.
During presentation of the stimulus, this "audio" image is shown.  No visuals are given which is helpful for concentrating on audio only.  Then, after the stimulus is given, the client sees a waiting period illustrated by a timer image.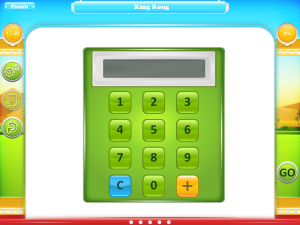 After the timer image ends, the student is able to input their answer.  This differs with area/level.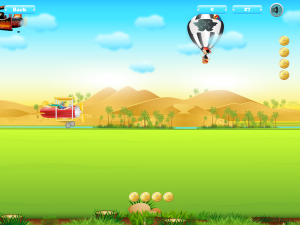 As a reward, students can fly this plane through obstacles for a determined amount of time.
Data is kept in-app and accessible at any time after completed sessions.  This is an excellent tool for staying organized and taking very specific data to the area/level.
Overall, this app from VSC is a much-needed area of focus.  I have not seen other apps targeting Auditory Memory which is an area that most of my language students struggled with.  It should be noted that some of the tasks are a bit more difficult and I had the most success using this with grades 2+ but it would be possible to go lower with the right assistance.  This app is available for $19.99 in the App Store.
Here is the official App-ometer Rating: