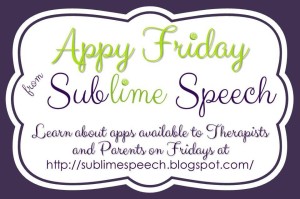 I recently had the opportunity to try 
Smarty Ears
' app – 
Preposition Remix
.  It is described as a an app 
developed to work on the skills needed to understand the relationship between nouns/pronouns and other words.  
Here's more…
Once the app is open, this is the screen you begin with.  The colorful design and rock theme of this app is highly motivating for use with children:
To begin, press "play" and you will be taken to the player screen.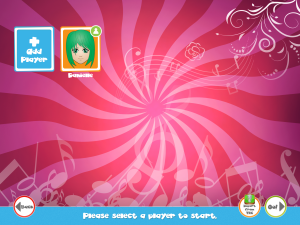 This is a single-player game so begin by choosing a player and pressing "go".  You will then see a set of photos and hear a cue.  You have the option to have the words to the direction displayed as well.
If they choose correctly, you will see "Well Done" displayed.  If incorrect, you can choose to hear a "buzz" or nothing until the correct one is chosen.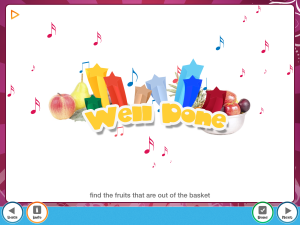 After the session, you will see a session report like this: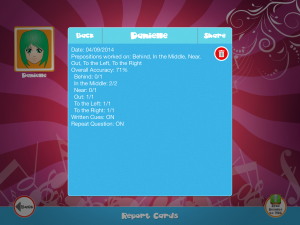 There are many settings that can be changed as seen below:
Overall this is a useful and motivating app for children.
Here is my quick pros/improvements list:
Nice, colorful, stimulus photos.
Clear voice on stimulus items.
You can easily modify settings from the main page.
Data collection for each client is included!
Built-in compatibility with Therapy Report Center helps with report writing and progress monitoring.
You can back-up to iTunes so that data is not lost.
Many of my children find it difficult to isolate the part of the photo that is targeted by the instruction (e.g. Touch the man that has a hot dog under his grill.  You have to touch only the man, not the grill or hot dog, to be correct) which can skew results.
I would love to be able to work with more than one student at a time on this app.  Many other preposition apps allow this so hopefully that will be included with any updates.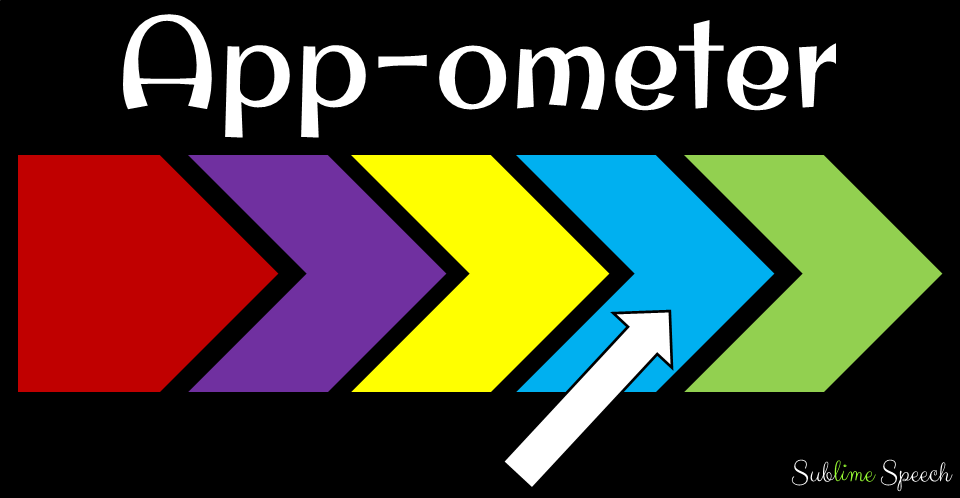 Enter to win a copy of all 3 Smarty Ears apps that are featured this week!
 Disclosure: Smarty Ears provided a copy of this app for review.  No other compensation was provided and all opinions are that of the author.