Phew… you've made it!  I'm so excited to welcome you to the NEW and so-very-much improved site!  There are so many new goodies and gadgets here!  But, what hasn't changed, is me and my purpose for this blog!  However, I will say that the new digs have certainly reinvigorated me!

The site isn't the ONLY new thing…
So much is changing in my world!  As of about 2 months ago I was determined that Seattle was going to be my new home.  I traveled out to visit over Spring Break with my dear friend.  We had a blast in Portland and Seattle and while I did, most certainly, enjoy Seattle… something was a little off.  Could I justify living about 23 hours of driving time from my "home" in Kansas City?  No.  So, I immediately opened myself up to the possibility of returning to a very special city…
CHICAGO!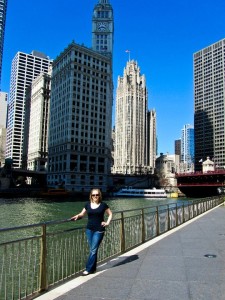 I'm so very excited to share with you that I will be relocating back to Chicago this summer!  On top of that, I have a new career opportunity in Early Intervention.  I'm very excited to try my hand with the wee ones again.  Though I'm incredibly sad to leave my friends and family and my beloved city of Kansas City behind, the joy and excitement of this new adventure outweigh that right now.  So, if you're in the Chicago area we should organize a Speechie hangout soon!
So… those are the new changes.  New site, new job, new city… new twist!  Adventures abound!  Get acquainted with the new site and poke around a bit.  Oh… but before you leave… enter this amazing giveaway!  You won't regret it!