I hope you had a fantastic Thanksgiving with your families and are ready to tackle the rest of 2013 in style!  On Monday we will have one of the most fantastic times of the year… Cyber Monday & Tuesday!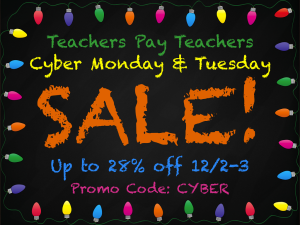 TpT always gives out a happy code that, when combined with seller discounts, gives you a 28% off discount on TpT materials!  You probably know how amazing some of the SLP sellers are and I have a wish list full of items ready to purchase.  I wanted to share a few of my faves with you!
First, here are some products from my store that I would purchase if I hadn't created them 🙂
(Click on the photos to learn more!)
Now, on to some of my wish list items from some of my favorite SLP bloggers!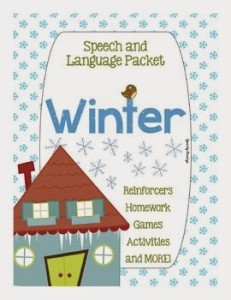 Check out more great products that are in the carts of your favorite SLP bloggers by checking out Jenna's Speech Room News "Linky Party"!
Enjoy the sale!  I can't wait to see which products you purchase and love!