Is it just me or are there boxes upon boxes of speech cards and folders upon folders of worksheets floating around our speech rooms. I've come across some helpful solutions to a few of these problems:
When looking for a spot for those cards that were in deteriorating boxes, I happened upon this REorganize Hanging Jewelry File from Target… it holds 48 decks of cards! It works WONDERS, clears valuable shelf space, and is so easy to spot the cards I want to use! Only $8 too!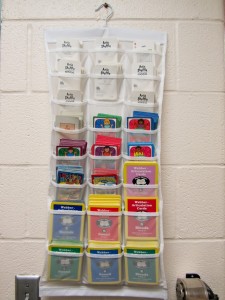 I know many of you share office space or make the rounds to your kiddos. I often had my arms piled high with materials when working at the Early Childhood setting last year. While I rarely travel to classrooms this year, I don't like things rolling around on my table so I put together this "kit" of sorts. This one is ready for Artic but you can modify to any other therapy. This was $1 from the Dollar spot at Target!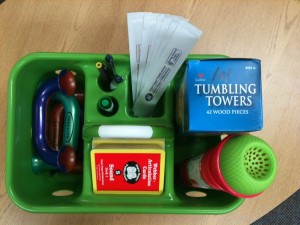 The remainder of these great ideas were found using good ol' Pinterest! If you haven't joined, you're missing out! If you need an invite to join, just leave your e-mail address and I'll send one your way!
(I tried to find these boxes before discovering my hanging file. It was VERY difficult to find boxes that would fit standard playing cards, much less the larger artic cards I have. Plus they are about $1 each which is much more expensive than $8 for the file.)
Any other great ideas? Comment below! Enjoy your new organization!