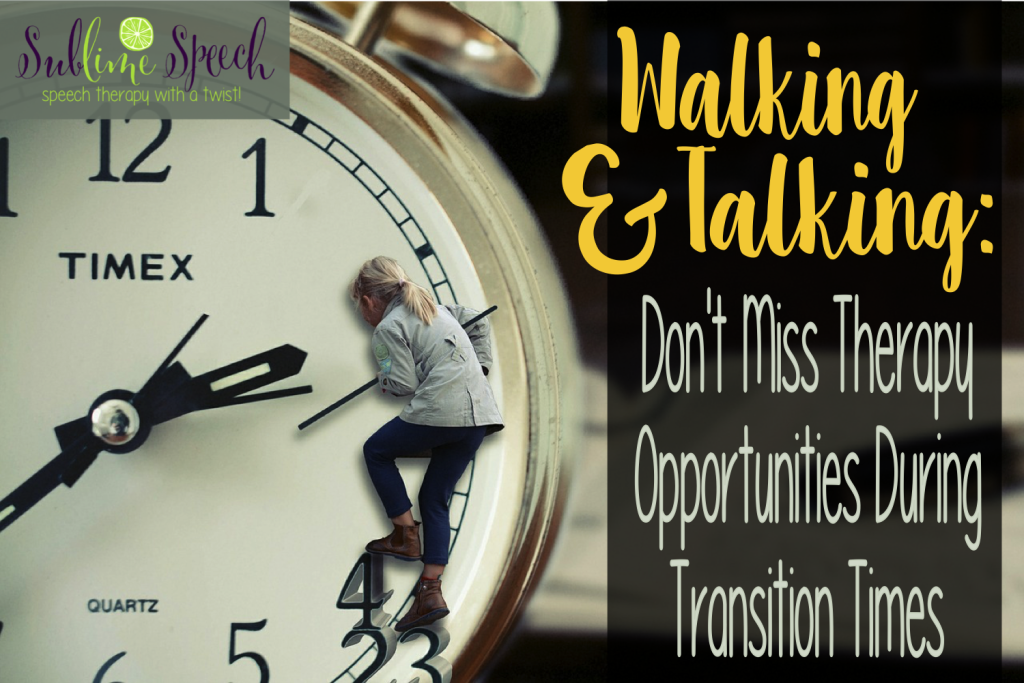 I'm an SLP and I enjoy long walks… down the hallway?
Most SLPs have a packed schedule.  Trying to organize therapy minutes for 60+ students across multiple grade levels and goals into about 30-35 hours per week is extremely difficult.  I'm not sure about you, but I end up with sessions back-to-back nearly all day.
Each year I'm surprised with how long it takes me to walk to and from my students' classrooms.  This year I'm on a very spacious campus.  For example, if I have 1st grade students scheduled at 9:00, I am leaving my office with my previous group at 8:58.  It takes a few minutes for me to gather all of them from their classrooms and organize them.  It's 9:02 when we leave their pod area.  We begin walking, as briskly as their 1st grade legs will move, and arrive at my room at 9:05.  By the time they are sitting and calm and I begin our activity or lesson, it can be nearly 9:10.  At 9:28 we must depart to return to their rooms.  We don't walk silently, I'm trying to engage them in conversations that further target their therapy goals but it is difficult to do without bringing along materials.  I feel like I'm missing out on so many minutes of potential therapy each day.
I know that part of the solution is students moving about campus and arriving to my room independently.  While my older students should be able to come to me on their own, there are those beginning weeks of learning schedules as well as those students who demonstrate "difficulty" with getting from their classroom to me.  And eventually I'd like to be able to send my Kindergarteners and 1st graders back on their own but we'll likely be starting our sessions together for a majority of the year.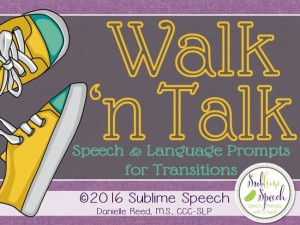 To take advantage of these minutes of transition, I've developed these Walk 'n Talk cards to keep on hand.  I have included a majority of the targets my students work on in 16 prompt cards (printed 2-sided) that I can use as we walk across campus.  I can have students practice articulation for 3 more minutes, warm up with some reminders and questions, practice fluency carry-over or conversation skills, etc.  These cards are available here!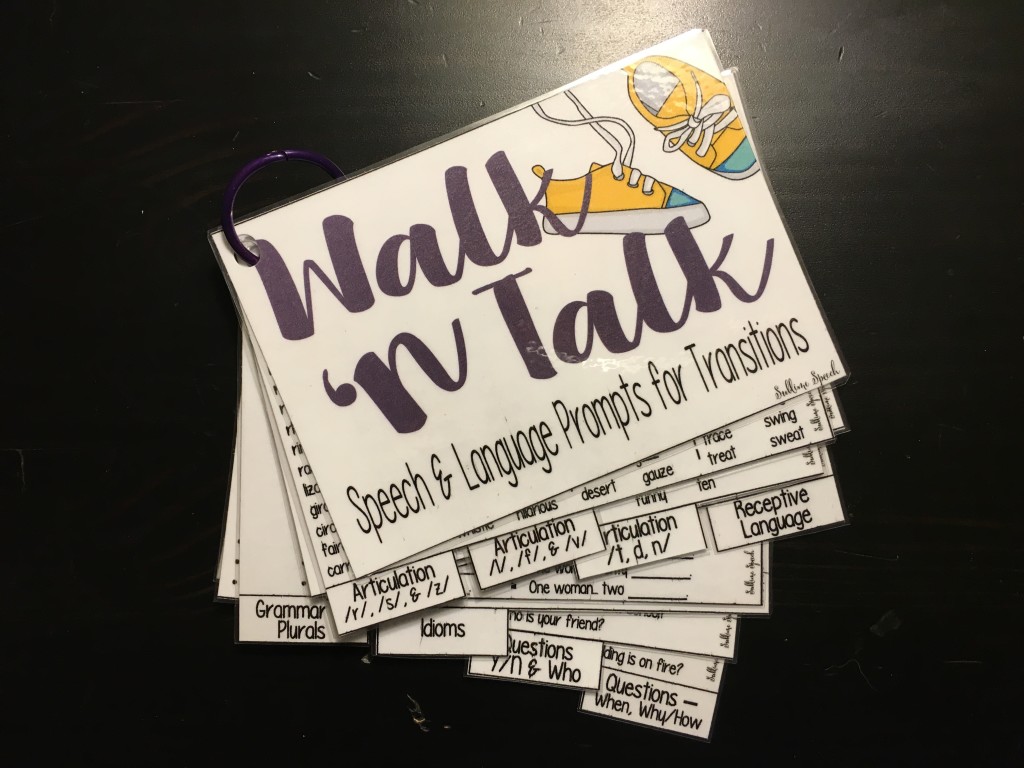 I have really enjoyed having prompts on-hand during our transitions and it has also been something that I can utilize for quick articulation and language RtI and screenings, provide to teachers for RtI and carryover in the classroom, and send home for parents.
I would love to hear from you on this topic.  Are transition times something you struggle with as well?  How do you take advantage of those minutes?
Have a great week!