This is a techie DIY for this week.  A genius SLP in my district utilizes Google Drive for data tracking.  After playing around with this method, and falling in love with the simplicity and Earth-Friendlyness of it for attendance tracking, I just HAD to share it with you!  It has been a time and lifesaver for this multiple-building SLP!  Below are images and screenshots of the process.  Let me know if you have any questions or if I haven't explained something in great enough detail.  Click on any image to view a larger version.  I hope this helps some of you with keeping data…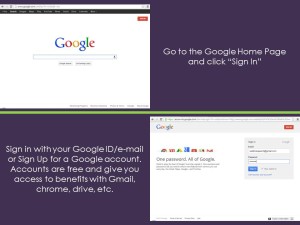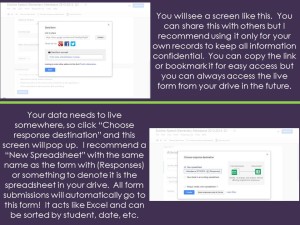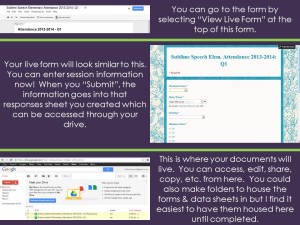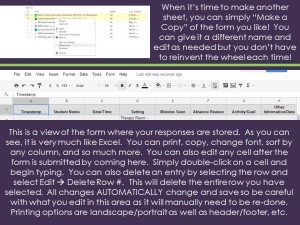 Other FAQ about this topic:
Q: Is this accessible on the iPad?
A: Yes, you can access this form or response form on your iPad for tracking on the go!
Q: Are google docs HIPAA compliant?
A: This answer is a little ambiguous.  I found a few articles that spell out some answers (Click here and Here) but I would caution you against using information such as DOB or SSN.  Other information, if you store it correctly (Security setting for you only to be able to view it!) then you should be safe with most information.