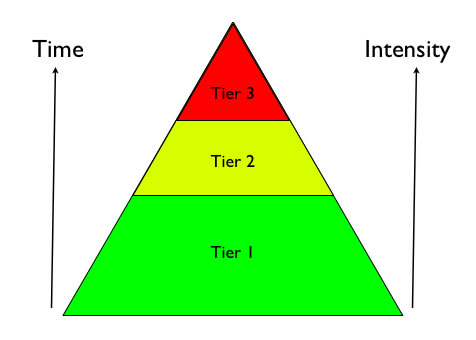 This quick post is more of a question than a post. The RtI concept was introduced to our district several years ago but never as a cohesive how-to. Therefore, RtI became a typical speech therapy session without an IEP. As I was new to this building this year, I have been piloting a new RtI program at my K-5 building which may be taken district-wide next year. I was curious what, if any, RtI model your school does. The big questions being:
Are there grade-wide screenings done and if so, which grades? Who does this?
If no, how are students recommended for services.
Do you follow a tiered system (3-tiers is the typical model with this) and if so, what does each tier look like.
What are your responsibilities at each level of intervention?
What else can you tell me? Any resources on the web that you refer to for RtI?
In Missouri we can do Speech, Fluency, and Voice RtI as those are the areas which typically do not impact education enough to qualify a student. We do not do Language RtI as that is an IEP kiddo. ANY help would be very much appreciated.
The topic is RtI, discuss discuss…