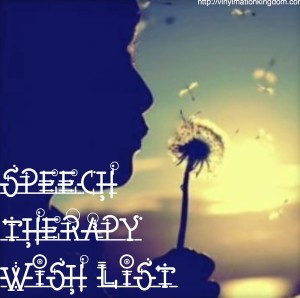 There are a lot of ideas running around on the internet, in my brain, and amongst my speechie pals that I simply can't afford right now. However, I fear that if I don't gather them into one location, share them with you, and keep them organized, they'll simply be forgotten. So, this post is as much for me as for you (sorry, it's not always about you 😛 ). This will be an ever-expanding post as I think of new ways to use products, sites, and DIYs!
Using Road Carpets for Following Directions!
Find a large road carpet (these are ALWAYS at thrift stores!) and some toy cars. You can address vocab goals, language goals, etc. For example, have the child follow directions like "Go to the police station after you visit the pond". You can work on concepts like left, right, in front of, behind, first, second, after, before, instead of, colors, at the same time, etc. This also helps to incorporate motor movements with language tasks. You can also have the child give YOU directions. This is also great for work with early intervention as this is a very popular toy for children (especially boys).
Rory's Story Cubes – LOVE THESE!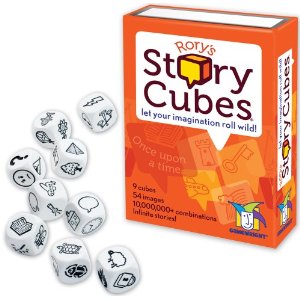 Okay, I actually just purchased these after having them on my must-have list for a few months. I use them for EVERYTHING and my students LOVE them! Artic students get to use them for carry-over of sounds at sentence/conversational level. My language students use them for grammar, vocabulary, memory, story-telling, and so much more. I definitely recommend these for any SLP or parent!!! (Right now they are 33% off on Amazon – $6.86. I purchased them at my local Target near the decks of cards for $7.99) Now that I have the original… These are on my Wish List:
Melissa and Doug Products:
We used these products with our Pre-K kiddos all of the time last year. They have cutting food, kits, sets, etc. I think this Sandwich kid could be used with my younger elementary students who are working on following directions, vocab, etc. I'm thinking we could have a sandwich shop where I give them my "order" (I want a cheese sandwich with tomato on the bottom and pickles on top). Food groups would be good for vocab, grouping, categories, etc. Ideas? What do you think?
Treasure Hunt:
I think it would be great for vocabulary building, following directions, maybe even artic (clues which have their sound) to go on a treasure hunt. You could hide the treasure chest in a safe location in your room or in your school. Then students can follow the map of "clues" you provide. Maybe they start with one clue and at each answer they find the next clue until they find the treasure. What are your ideas for this? I love getting out of my room for therapy when possible…
Card Holders: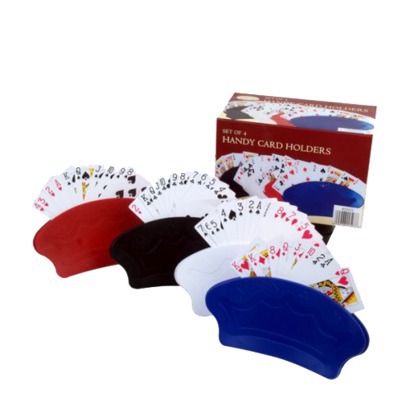 I don't know about you but my students do NOT know how to fan out their cards and waste precious time taking the front card, placing it behind the deck, and repeat until they make it though all of their cards. This set of 4 holders is $16.99 at target so I'd love a DIY option for this. Any ideas?
Leave your wish list below!